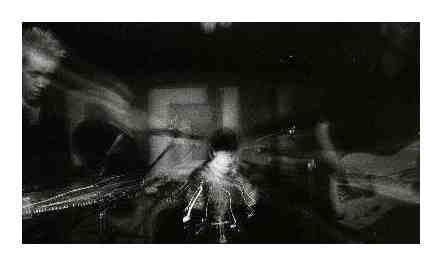 I was in this band. That's me on the left of the photo on the right. We formed at Hull University (initially as The Pink Toilets) in 1984 and hung around for longer than we were welcome, collapsing into pathetic disarray in or around 1990.
There were originally 3 of us in the band: I played guitar, Dave Monk was on drums, and Steve Pickard on bass. Steve sang lead and Dave did some backing vocals. Our first fan, sometime roadie and self-styled 'manager' was my mate Adam Richards.
Later on, Chris Elliott (late of The Gargoyles and The Velvetones) joined as well. He also played guitar. I think he quite enjoyed it at first but got bored when he realised (long before the rest of us) that the only place we were going was our separate ways.
Initially, we played University Union gigs but went on to join the local music scene centred around The Adelphi Club in De Grey Street, in Hull. We played there countless times. Much of the audience at The Adelphi that time consisted of other local bands checking each other out.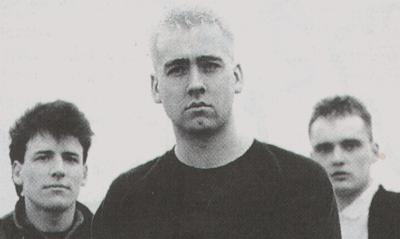 Ultimately we managed to attract a local following that was not entirely student based. The Housemartins asked us to support them at their Record Signing party at the Adelphi and we got an equal share of the door takings and a little reflected limelight.
We recorded a couple of demo tapes around this time. In 1986 or 1987 (I forget which) we came third place in the Scunthorpe Rock Open battle of the bands. This meant that we got £50.00 or so, but we also won a day recording at a studio in Goxhill, North Lincolnshire. We recorded two songs: Thin End of the Wedge and Face Away. Our manager, Steve Left, sent cassette copies off to all the record companies. Unsurprisingly, all the large companies were uninterested (I can't believe that we ever thought they would want us. But we did), but Tony K. of Red Rhino Records in York asked us to come and see him.
He gave us £500.00 to put out a single on The Gargoyles' label Reasonable Records. We went to Fairview Records in Willerby and re-did Thin End... (pretty much the only song in our repertoire at that time that was any good) and issued it with the execrable Face Away on the B-side (as we couldn't afford to record two songs).
It came out in 1987 after I graduated. We got some good press from the NME, Melody Maker and Music Week, and some radio play. We prepared for superstardom.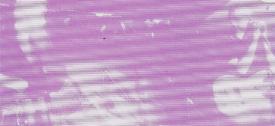 Reasonable Records (aka Ted Key, ex-Housemartin and Gargoyle) persuaded us to put out another song, Everything, as the next single telling us it would make us famous. It went out as a 12" release with Move for You and a third song, Ghosts.
No-one reviewed it, no-one played it on the radio, no-one bought it. The writing was on the wall.
Not realising this we carried on. We record ed some more demos, and carried on playing gigs. I think we did some quite good stuff at that time, but the dead finger of oblivion beckoned.
By the end of 1990, we were gone.
The best bit ever about being in the band was lying in the bath (this was me only, the others weren't there) in 1987 and hearing John Peel play Thin End of the Wedge. Pretty much everything else was downhill from there on, really.
I now work as a solicitor, and Dave works for the East Riding of Yorkshire Council. Steve is working for an educational publishing company in Spain.
Dave was the only one to carry on playi
ng afterwe broke up; he joined miserablist Hull combo Secret of Life. They had a brilliant, if somewhat depressing, cd out in the mid-90s that got NME single of the week. Sadly, he eventually sold his drums and bought a decent hifi.
Pink Noise never got on Top of the Pops. We never had people write our names on the back of their leather jackets. No-one from the national music press ever sought out our opinions on the important matters of the day, and we did not define a generation with our music and stance. But it was a laugh.
Recordings
You can click here if you want to hear a bit of Thin End of the Wedge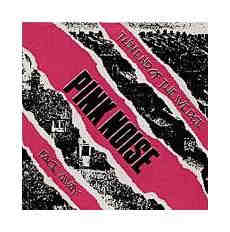 Or here if you want to hear a bit of Everything. It was our sad attempt at commercial success. Not surprising that no-one bought it, is it? It does really sound as if Steve sings "...and I've grown cold towards your mammeries". I'm not entirely convinced that he doesn't.
On the same 12" was Move For You. It's not so bad, I suppose, and it cracks along quite nicely.
In 1989 we recorded a demo at Angel Studios in Hull with John Rowley from The Red Guitars. This is I Won't Miss You (when you've gone), a paean to Margaret Thatcher. She must have been quaking in her boots. A touch too much reverb, perhaps?. We also recorded A Better Time at Angel. I don't know what you think, but I reckon we'd been listening to too much New Order.
The last proper thing we recorded was a song called On My Mind which we did back at Fairview with Danny Shackleton. This was eventually put out on a `pay up and you can appear on it' LP entitled Knee Deep in Shit Volume 8 from the excellent 1in12 Club in Bradford. I seriously doubt if any real punters actually purchased this record.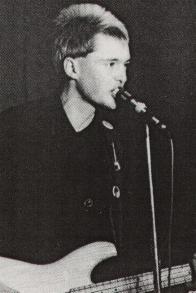 ---

Videos

On My Mind

Beverley Westwood Behind My Back Everything Move For You Thin End of the Wedge
---
To see a great collection of Hull music cover art click here
The brilliant Live in 'ull cd (26 live recordings of local and national bands from the late 70s to mid 80s) is available for download here
---